Kolawole Babadiya was shot outside the Bar SW8 at 274 Wandsworth Road on 15 July 2007 at about 1.30am.
He later died at the Royal College Hospital at 8.30am the same morning.
Kolawole Babadiya had been a doorman at the Bar SW8 where there was a party which was going well. However, suddenly, there was chaos as a man who had been standing about 30m from the club entrance pulled out a machine gun from under his coat and started firing into a crowd of people stood outside.
It was said that Kolawole Babadiya was shot as he dived to save a woman who was smoking outside.
Kolawole Babadiya and another man were both hit by bullets and taken to hospital. Kolawole Babadiya died soon after although the other man survived.
Kolawole Babadiya had been hit once in the head by the gunfire.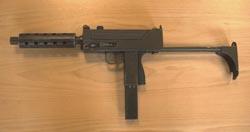 The police said that the gunman had been unable to control the gun as it fired and that it was only his total incompetence that had prevented more people being injured. They said that at least 18 bullets had been fired. They said that the gun he had used had been a high-powered sub-machinegun. They found 17 cartridge cases at the scene.
The gunman had been wearing a long, dark coat.
The police said that they thought that the gunman had lived in the area.
The police said that they didn't know the motive behind the shooting but thought that it might have been gang related and that the man might have been firing at other gang members possibly standing near the club entrance.
They said that Kolawole Babadiya was wholly innocent and was not involved in guns, drugs or gangs and that he had just been in the wrong place at the wrong time.
Kolawole Babadiya was known as Kola.
Bar SW8 was later shut down and the building is now used to sell used furniture.